Marc Bairead
Partner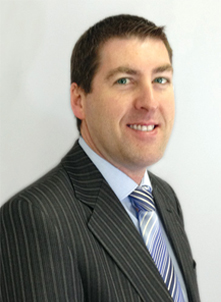 Tel: 046 9732315
Email: marc@osbsolicitors.ie
Connect with Marc on
LinkedIn
Marc is a Galway native and qualified as a solicitor in 2003. He holds B. Corp. Law (Hons) and LL.B. (Hons) degrees from NUI Galway and a LLM in Computers and Law (Hons) Masters degree from Queens University Belfast. Before relocating to County Offaly in 2006, he gained valuable skills and experience practicing in a large commercial firm in Dublin.
Marc is an Irish registered trade mark agent and Community trade mark attorney since 2006. He has gained unique experience at dealing with and advising clients on intellectual property disputes and also in registering trade marks for individuals and companies alike. As a consequence, he has also gained experience at dealing and advising clients that are going in to business for the first time, setting up companies and looking for investors.
In Dublin, Marc represented the insurance companies in defending personal injury claims and now represents Plaintiffs in personal injury claims arising out of all manner of circumstances to include road traffic offences, medical negligence and slip and falls to mention but a few.
He has extensive experience in the area of wills and estates and has assisted many clients administer estates of deceased family members. Marc has also acquired extensive experience in a broad range of legal areas and has advised on buying and selling all sorts of property including commercial premises. He has also assisted in settling disputes relating to title, contentious rights of way and boundary disputes.
Marc is a keen fisherman is Chairman of the Irish Lawyers Fishing Society and has a unique insight and knowledge in to the realm of fishing law. He is also a big GAA fan and was appointed on to the panel of arbitrators to sit on the DRA in 2006. He has excellent knowledge of the GAA Club rules and was also appointed as midland advisor to Leinster GAA finance committee in 2009.
Kelly McNamara
Partner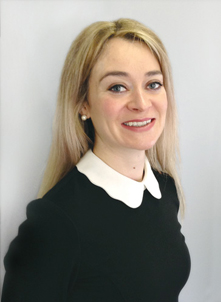 Tel: 046 9732315
Email: kelly@osbsolicitors.ie
Connect with Kelly on
LinkedIn
Kelly McNamara is originally from County Mayo and graduated from University College Galway with BA and LLB degrees in 1999. She trained and gained considerable experience in a general practice firm in County Mayo and qualified as a solicitor in January 2003.
Kelly relocated to County Offaly in 2003 and has acquired a very broad knowledge of all areas of general practice with substantial experience in the areas of conveyancing, employment and family litigation in particular.